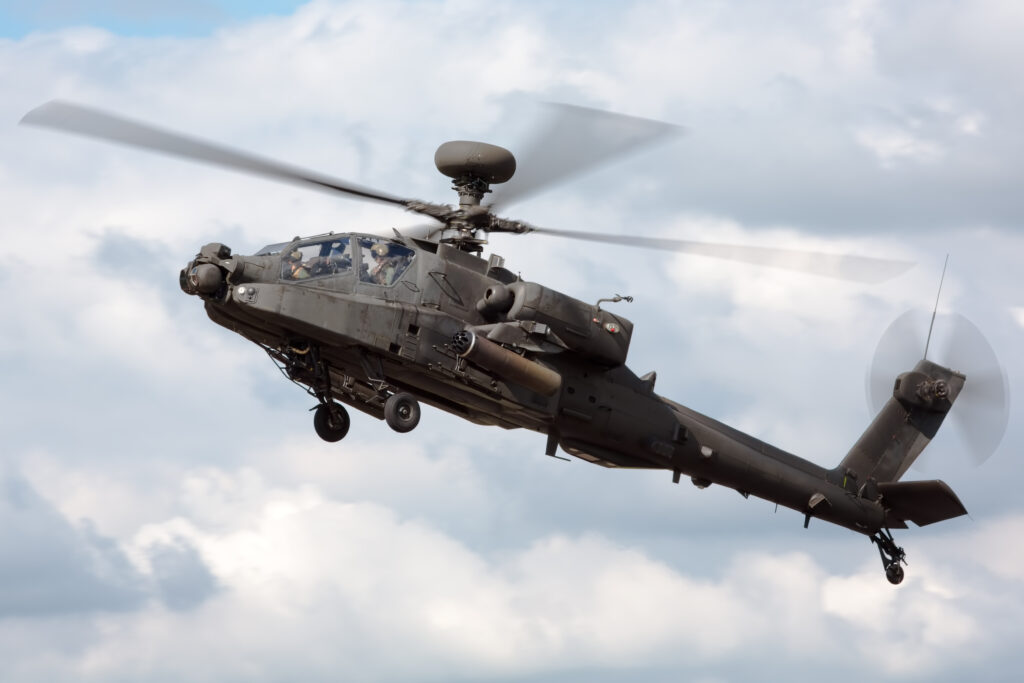 Our Commitment To Manufacturing Aerospace Components
Northstar Aerospace maintains several NADCAP certified facilities across the continent. These facilities hold multiple manufacturing capabilities, including the production of fabricated and machined components for fixed and rotary-wing aircraft. Our quality control upholds the highest standards of excellence in all respects.
Northstar Aerospace® Quality Policy
Northstar Aerospace is committed to manufacturing aerospace components and delivering products that meet customer requirements. We build quality and reliability into our products and processes by leveraging best practices and strategic planning. We expect our employees to take ownership and promote a proactive work environment based on team member involvement and problem-solving. Northstar Aerospace is dedicated to continuous improvement and will work to improve the effectiveness of our quality management system and the quality of products offered. All Northstar sites are certified and registered to ISO: 9001-2015, SAE AS9100, Rev. D.
Each site has appropriate NADCAP certifications applicable to their product lines.
Chicago Facility
This facility is located in Bedford Park, IL, and is the leading independent manufacturer of helicopter transmission components in the United States.
We are certified to:
‣ISO 9001:2015 and AS 9100 D
‣ NADCAP in chemical processing, heat treating, and nondestructive testing.
The facility is also Boeing D1-4426-approved for multiple special processes. It offers turn-key services for drive train requirements, including:
‣ Manufacturing Engineering
‣ Manufacture of Quality Gearing
‣ Program Management
‣ Heat Treatment
‣ Plating
‣ NDT Capabilities, Including Magnaflux, Zyglo, and Nital Etch
‣ Precision Assembly
‣ Dynamic Balancing
We are the original and primary manufacturer of aerospace components such as transmission gearing, kits, and drive components for the CH-47 Chinook family of rotorcraft, as well as MRO services on the forward, aft, and combiner transmissions.
Northstar Aerospace is the original manufacturer of the AH-64 Apache main transmission. The facility serves as a depot repair station for Apache transmission overhaul.
We also manufacture components of the Airframe Mounted Accessory Drive (AMAD) unit for the F-22 Raptor fighter jet.
Phoenix Facility
The Phoenix, AZ, facility offers a broad scope of services. We are a highly respected contract manufacturer for the North American aerospace industry.  We have significant experience manufacturing complex precision machined gearboxes, rotorcraft drive systems, aircraft power systems and structures for leading commercial and US Military engine and aircraft manufacturers, and for fixed and rotary wing aircraft in numerous applications.
Our engineering capabilities include:
‣ Siemens NX CAD CAM
‣ We have developed a robust NPI process to introduce new products into our manufacturing facility.
‣ We collaborate with our customers to develop efficient and cost effective solutions for manufacturing challenges.
Our Machining capabilities include:
‣ (19) Machining Centers from 3-4-5 Axis CNC Machining Centers up to 48 Inch Cube
‣ (19) CNC Turning Centers up to 50 Inch Diameter Capacity
‣ Large & Small Format Multi-Spindle FMS Lines
‣ OD, ID & Jig Grinding
‣ Manufacturing Cells
‣ Tooling & Support Shop
Our fabricated product capabilities include:
‣ Hydro Forming
‣ Draw, Roll & Brake Forming
‣ Laser Cutting/Trimming
‣ TIG Welding
‣ Titanium Inert Chamber Welding
‣ Resistance Welding Seam, Spot & Overlap Spot
Our Paint and Coating Capabilities Include Organic and Inorganic Coatings:
‣  (1) Paint Booth 12' x 12' x 9'
‣  (2) Walk In Curing Ovens
‣  Painting & Wipe Coats
‣  Cured Resin Coating
‣  Anodize & Dow 19 for Magnesium
‣  Chemical Conversion Coating of Aluminum
Our Inspection capabilities include:
‣  (4) Zeiss Prismo CMMs with Calypso Software up to 48" x 96" x 36" Envelope
‣  Dimensional Inspection with Conventional Gaging
‣  Pneumatic & Hydraulic Pressure Testing
‣  Completion of AS9102 Requirements
We manage our supply base from procurement of raw material through completion of finishing processes for the products we manufacture.
We are certified to:
‣ ISO 9001:2015 and AS 9100 D.
‣ NADCAP for welding (TIG, seam, and spot), chemical processing, paint, and nondestructive testing.
‣ We have numerous customer specific special process approvals for Boeing, Bell, Honeywell, Northrop Grumman, Collins and MD Helicopter.
Windsor Facility
The Northstar Aerospace facility in Tecumseh, ON, Canada, is a leading manufacturer of precision gears such as spiral, helical, and spur, in addition to Curvic grinding, shafts, and splines from prototype to high-volume production.
We are certified to:
‣ AS9100 D with ISO 9001: 2015
‣ NADCAP for chemical processing and DoT approved.
Our machining capabilities include:
‣ CNC Turning
‣ CNC Milling
‣ CNC Grinding
‣ Gear Generating & Grinding
‣ Curvic Grinding
‣ Hobbing
‣ Shaping & Broaching from 1/4 Inch to 24 Inch in Diameter up to 40 Inch Lengths
The facility inspection competencies include:
‣ Zeiss® CMM
‣ Mitutoyo® CMM
‣ M&M® Gear Analyzer
‣ Hommel® Optical Measuring Equipment
We are also a preferred supplier of the IGB (internal) gear package, SAGB (Step Aside) gear package, and angled drive shaft for Rolls-Royce Trent 1000 engines used to power the Boeing 787 Dreamliner aircraft.